7 Benefits Of Adopting a Dog From a Shelter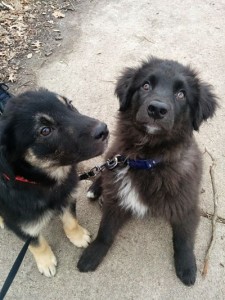 A lot of folks tend to shy away from adopting dogs from shelters largely as a result of misconceptions and not as a result of any unpleasant experience they or anyone else has had with such dogs. There's just this funny picture in people's minds of dog shelters being for uncooperative, unhealthy, or badly behaved dogs.
The truth is that shelters are home to a lot of pleasant and adorable dogs that anyone would love to have as a member of their family.
Most dogs found in shelters once belonged to people who had to surrender them.  This could either be because the owners were relocating or because they are unable to continue taking care of them due to any one of a myriad of reasons: allergy, old age, ill-health, death, money issues or unforeseen circumstances.
So, if by chance, you are thinking about bringing a dog home, you should consider adopting one from a shelter. Doing so, apart from being a kind and humane gesture, has other benefits for you, the dog and other dogs.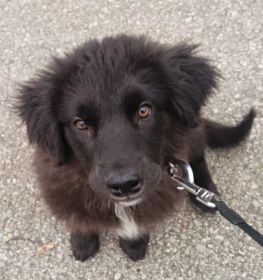 1) It Costs Less to Adopt From a Shelter
When compared to getting your dog from a breeder, shelters cost you far less. While all the shelter requires from you is the required fee for adoption, you will need to pay a pet store or dog breeder the going rate for the breed that you desire.
Also, since shelters spay or neuter their dogs and promptly take care of health issues, your visit to the vet after an adoption won't cost you as much as it would if you were just buying a puppy from a pet shop or breeder.
2) Health Issues
Dog shelters ensure that dogs get their shots and medical attention when required. So, you can be sure of the health condition of your dog before adoption. Plus, mutts are healthier anyways.
3) The Joy of making a difference
Taking your adopted dog home, caring for and watching him or her grow will give you the satisfaction of having made a difference in the life of a once helpless creature.
4) Other Dogs Benefit
When you adopt a dog from a shelter, you have not only saved the life of that dog. You have invariably saved the life of another dog that can now fill the vacancy you have created. Also, the fee you paid to the shelter will go a long way in providing for the needs of other dogs.
5) Shelter Dogs May Require Less Training
A lot of dogs were members of one family or another before being sent to the shelters. Therefore, it is likely that that they have received some basic training such as learning to do their business outside from their former owners. This saves you the time and effort needed to do this training yourself and is desirable, especially if you run a busy schedule.
6) Bonding is Easier
You and your friend can bond more easily because the shelter can help you find a dog that is compatible with your requirements and lifestyle. The handlers in the shelter can guide you in making the right choice thus reducing the learning curve for both of you and ensure a long lasting relationship.
7) Variety
Because shelters are a filled with various breeds, you have a wide spectrum of choices. According to the ASPCA, about 25% of shelter dogs are pure-bred. This means that if you are particular about what you want, you might be able to get lucky and find the one you're looking for.
Shelters in St. Louis
St. Louis is blessed with some great shelters that provide great opportunities for people looking for a new pet. Below are a few of the better known shelters in St. Louis:
Stray Rescue of St. Louis is a wonderful rescue shelter. Its mission is to save and rehabilitate dogs who have been neglected and/or abused. Stray Rescue provides these dogs with shelter, food, and medical care. Stray Rescue is one of the few no kill shelters that also provides the expensive heartworm treatment for infected dogs. These dogs are then placed with families who will provide the love and care that these dogs deserve.
The APA Adoption Center works to place animals that have been surrendered to them to new, loving families. They work with dogs, cats, and other small house pets. They are not a rescue shelter by definition but they do great work giving pets a second chance.
The Humane Society of Missouri is another option for those wanting to adopt a pet. These pets have either been rescued or surrendered. These kinds of pets are the most vulnerable and can provide the owner with much love and loyalty.
All of these shelters rely on volunteers and donations. People who can walk the dogs and even take them home and foster them are always needed.  It benefits both the volunteers and the dogs being helped. Visit their websites or call them for more information on how to get involved with helping improve an animal's chances of finding a forever home.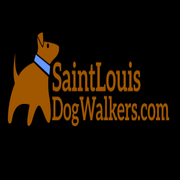 Saint Louis Dog Walkers is happy to provide dog walks and pet sits for all kinds of pets, especially those adopted from shelters. Check out what dog walking and pet services we can offer you and your pets.